Kristina Bedynerman, MD, FAPA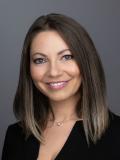 Dr. Kristina Bedynerman was born in Belarus and grew up in New York City. She received her undergraduate Bachelor of Arts in Psychology from the State University of New York at Albany and her Medical Degree from The American University of the Caribbean School of Medicine. She completed her residency in Psychiatry at the State University of New York Upstate Medical University in Syracuse, New York.
Dr. Bedynerman is Board Certified in Psychiatry by The American Board of Psychiatry and Neurology and is a Fellow of The American Psychiatric Association.
Over the past 13 years of practice, Dr. Bedynerman has practiced psychiatry within multiple clinical and administrative settings, including Emergency Psychiatry, Consultation Liaison Services, Outpatient Psychiatry, Geriatric Psychiatry, and as a Lead Psychiatrist for the Lee Health Medical System.
WIth the expanding interest and demand for Telepsychiatry, Dr. Bedynerman has spent time providing TelePsychiatry services in various clinical settings, including both clinical and administrative capacities in the delivery of collborative psychiatric care to the underserved, medically complex HIV positive population.
Dr. Bedynerman resides in Fort Myers, Florida with her husband and daughter. She joined TeleSpecialists in 2021 as the TelePsychiatry Medical Director, working to develop and implement exceptional standards of psychiatric care, while expanding and expediting quality psychiatric care delivery.
Return to Becker's Review Evolution of TelePsychiatry: From Alternative Back-Up Modality to Mainstream Necessity