Mariecken Fowler, M.D.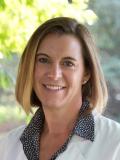 Dr. Fowler resides in Winchester, VA in the beautiful Shenandoah Valley. Prior to joining TeleSpecialists, she was a partner in a private practice for 14 years, covering both inpatient and outpatient neurology. During this time, she served as Medical Director of Neurosciences, Director of Memory Care Clinic, Director of WNC TeleStroke, and Director of the Concussion Clinic.
She is quadruple board-certified in Neurology, Neuroimaging, Behavioral Neurology & Neuropsychiatry, and Lifestyle Medicine.
Dr. Fowler completed her medical degree and fellowship training in Behavioral/Cognitive Neurology at the University of Virginia and her Neurology Residency was completed at the Mayo Clinic in Jacksonville, FL.
She is happily married with two sons. In her free time, she enjoys running with friends, hiking, traveling to her native Holland, and watching her children compete in athletic events.
Return to Grand Rounds - Acute Stroke Neuroimaging - Internal TS Lecture - Live