Caitlyn Boyd, MHA, MSN, RN, CPHQ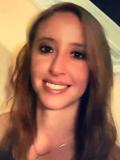 Caitlyn received her Bachelor of Science in Nursing from The University of Virginia's College at Wise and both a Master of Science in Nursing and a Master of Health Administration from the University of Phoenix. Her nursing career covers telemetry, emergency, and critical care experience, with a special passion for trauma nursing. After completion of her postgraduate degrees, Caitlyn moved to Florida as the Trauma Process Improvement Coordinator and later transitioned to the Quality Department at HCA Northside Hospital in St. Petersburg. She has functioned as the Interim Comprehensive Stroke Program Coordinator and as a Professional Practice Coordinator, responsible for coordinating the evaluation of professional practice for all privileged providers, including oversight of the peer review process and physician performance management. Caitlyn is joining TeleSpecialists from Clearwater, Florida as the Senior Manager of the Medical Staff Division, focusing on project management, physician performance, and professional development.
Financial relationships
There are no financial relationships to disclose.
Return to Grand Rounds - Acute Stroke Neuroimaging - Internal TS Lecture - Live