What to do When Headaches Give You Migraines
Join TeleSpecialists' TeleNeurologist, Dr. Neil Patel, as he reviews the causes and treatments of Headaches and Migraines in our Lunch & Learn Webinar. 
Dr. Patel will cover the following in his talk: 
treatments of primary headache
secondary causes of headache that require screening
identification of headache and migraine subtypes to adequately treat and prevent symptoms
new treatments available for the prevention and treatment of migraines
Target Audience
Emergency Services Physicians
Internal Medicine Physicians
Neurologists
Psychiatrists
Nurses
Learning Objectives
Learners will be able to
identify secondary causes of headaches
describe treatment of acute headaches (non-infusion)
describe treatment of headaches and migraines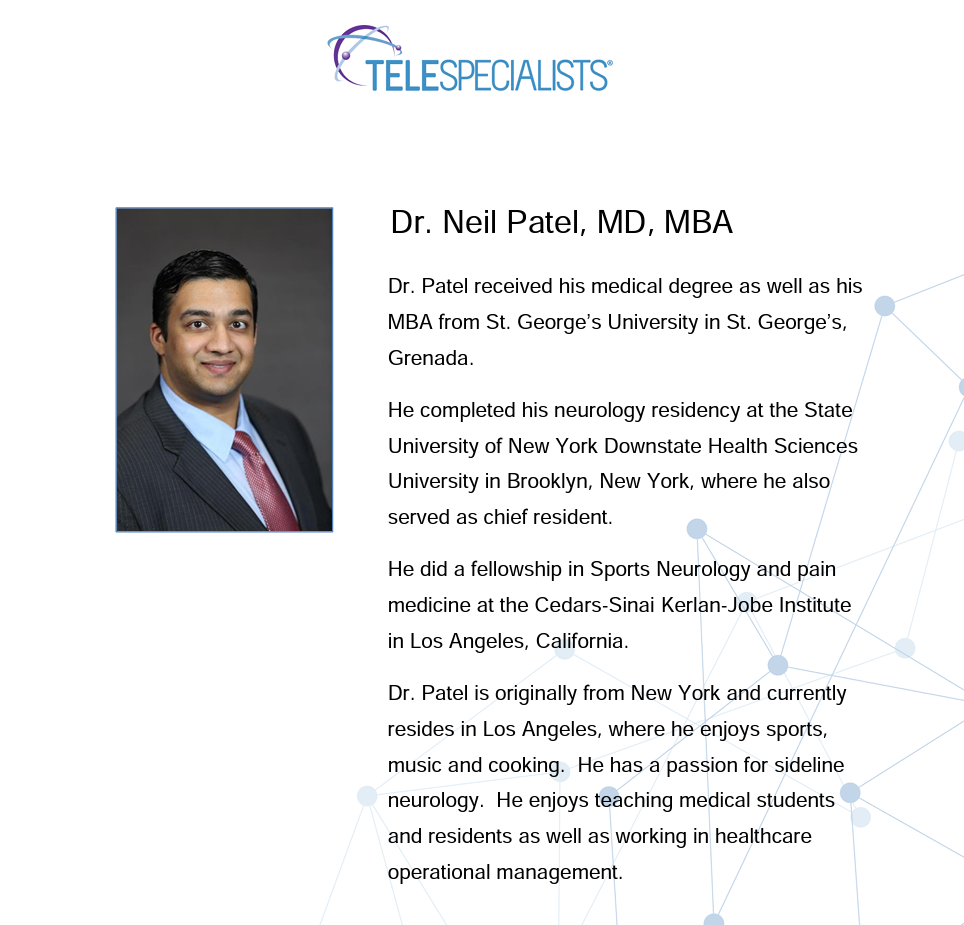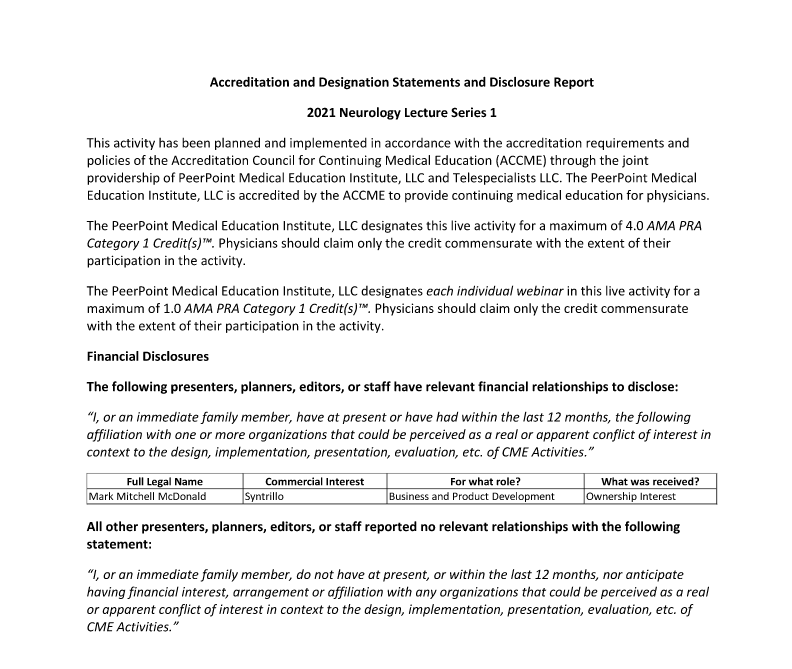 We are working with a Joint Provider to provide CME accredited activities.  Instructions to claim your CME credit will be sent 3 - 4 business days after course completion.