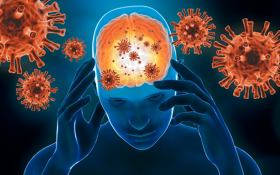 The Inflamed Brain: The Evaluation and Management of Encephalitis
Encephalitis is a condition with high morbidity and mortality. Distinguishing between the two major types of encephalitis, autoimmune and infectious, is necessary for optimal treatment. Recognizing the discriminating features of common autoimmune encephalitides can aid in early diagnosis.
In this lecture, join Dr. Mark McDonald, a TeleSpecialists board certified neurologist, as he reviews the evaluation, diagnosis, and treatment of autoimmune and infectious encephalitis.
Please join us in our continued lecture series, now offering complimentary CME credits!
Target Audience
Emergency Services Physicians
Internal Medicine Physicians
Neurologists
Learning Objectives
Learners will 
recognize encephalitis
distinguish infectious and autoimmune causes
examine diagnostic criteria for autoimmune encephalitis
identify characteristics of the more common autoimmune and infectious encephalitides
review therapeutic strategies for autoimmune and infectious encephalitides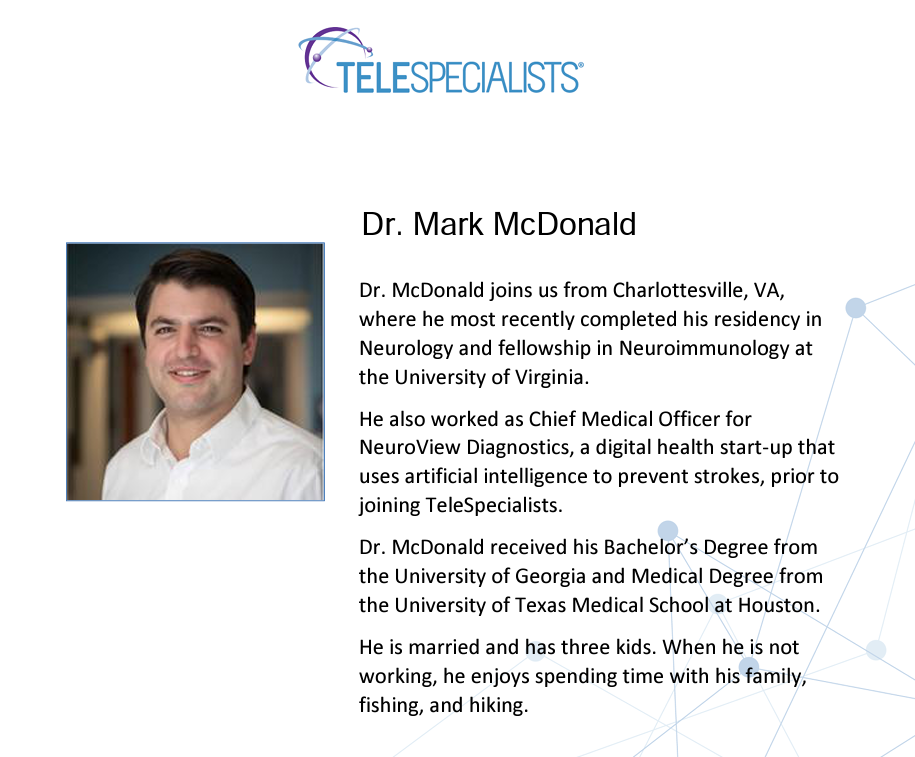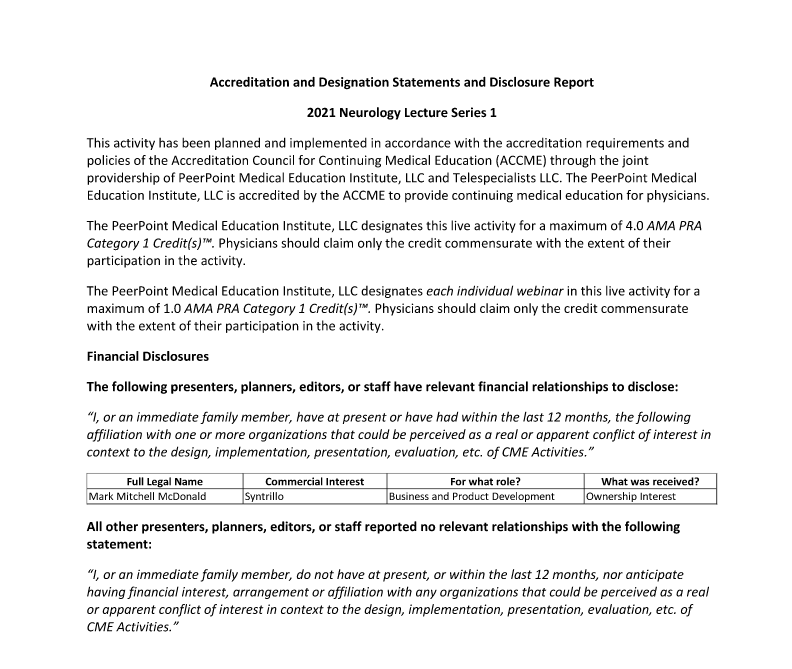 We are working with a Joint Provider to provide CME accredited activities.  Instructions to claim your CME credit will be sent 3 - 4 business days after course completion.